The new academic year is right around the corner, and recent Bright Outlook students are on their way to London, Barcelona, Paris, Rotterdam, and Oxford, where they will soon begin MBA and Master studies at Europe's most prestigious business school programs. You might be surprised to know that many of these candidates had GMAT scores below 700 … in fact, some of them in the low 600s! 
How did they do it? How can you overcome a GMAT score that is lower than the average at your target program? How can you get accepted at London Business School with a 630, or get a scholarship at Oxford Saïd with a 650? 
Although each of these candidates was different, the strategy is the same: 
Make Yourself Irreplaceable
Your goal is to ensure that the admissions team cannot simply replace you with another candidate who has a higher GMAT score.
In this post, we'll discuss 1) why uniqueness matters in MBA programs, 2) which attributes can make you stand out, and 3) when it's NOT possible to overcome a low test score.
Why do MBA programs care about uniqueness?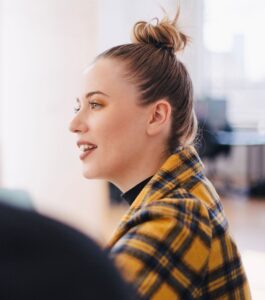 More so than most bachelor programs, MBA programs rely heavily on classroom discussion and in-depth collaboration in team projects. Skilled professors facilitate debate among participants so that you are all teaching and challenging each other. This process is much richer when the students aren't just clones of one another – when each person can bring a different viewpoint AND can support that viewpoint with relevant experience and analysis. 
The takeaway for you:
Communicate how you are unique among the applicant pool so that admissions officers need to bring your perspective and your experiences into the class. The admissions team must see that admitting you (and not some guy or gal with a higher GMAT score) is the best way to get those perspectives into the program.
What makes a candidate unique?
Generally, we talk about a candidate's profile. What exactly does your MBA candidate profile include?
Your employment history 
Industry

– The industry you work in can present pros and cons for your application.




If you work in an industry that is overrepresented in MBA programs, like management consulting or investment banking, the good news is that programs are familiar with what your job entails, know that they can help you find a job at graduation, and have accepted many of your colleagues in the past. The bad news is that b-schools don't want a class composed entirely of i-bankers and consultants, so they can afford to be quite choosy among applicants from these fields. You'll need to find other ways to differentiate yourself.




If you work in an industry that is underrepresented in MBA programs (say entertainment, fashion, or NGO/nonprofit development), it's the opposite situation. Schools may be very interested in the perspective you can bring BUT they may also have concerns about helping you find a relevant job afterward. 

Previous employer(s)

– You might earn bonus points if you've worked for an industry leader known for its exacting standards or innovative processes, or if you've worked for a company with an unusual position or market strategy

Job function

– Were you part of making business decisions or simply implementing them? Were you trusted? Did you have upward momentum? 
Your educational background
How has your previous training shaped your thinking? Education in psychology, engineering, or law, for example, could help you share relevant analytical frameworks and considerations.
Your international experiences
Where have you lived, worked, and studied so far? Which cultures were part of your upbringing? The ability to work effectively with colleagues and consumers from different cultures has never been more important in business. 
Your personal characteristics
Do you have a unique story in your industry? Maybe you're a mechanical engineer working in a firm full of creatives, or you bring a strong ethics focus from your upbringing into an industry known for playing fast and loose with the rules. AdComs will value your ability to bridge those differences and collaborate with others quite different from you. 
Other unique personal characteristics could stem from:
Unusual contributions inside or outside of work

Unusual obstacles overcome in your background

Unique vision for your future
When is it NOT possible to overcome a low GMAT score?
Admissions officers have told us that they use the GMAT to help measure a candidate's readiness to benefit from the coursework in their programs. Are you prepared to learn the types of analyses and calculations required by courses in Finance and Decision-making? Will you be ready to read and analyze lengthy case studies in Marketing and Leadership classes? The admissions team needs to make sure that some students don't hold back the others. If your GMAT score is more than 70-80 points below the program average, the Admissions Committee may question if you will stick out among the class.
The GMAT is one way that AdComs learn about your intellectual readiness. Your previous studies, including bachelor's and any previous master's degrees, are another important piece of data. Strong academic performance can help gatekeepers see that you know how to succeed in the classroom. But if you have a weak GPA or if the AdCom suspects that your previous degrees lacked rigor (for example, no quantitative courses), your GMAT score is an important way to reassure them that you're ready to succeed. 
If both your GMAT and GPA are below the program average, can you demonstrate your intellectual abilities in other ways? For example, have you excelled at analytical or strategic functions in your job? Have you taken other courses to improve your readiness for business school? Make sure to detail these in your application materials.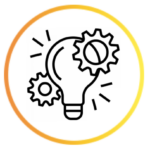 Bright Tip:  The best way to know if you will be competitive at a certain business school is to ask! Most programs in the UK and Europe welcome open communication from prospective students. Reach out to the Admissions Office and ask if your profile is a good fit for their program.
How should you position yourself as a candidate for business school?
Business Schools want to understand your
Qualifications
Uniqueness, and
Humanity.
Learn about how to communicate your attributes in these areas with our free PDF guide.