Created by an expert.
Focused on you.
Bright Outlook was created by an expert to help you achieve your higher education goals – from prep for exams like the GMAT, GRE, SAT, and TOEFL, all the way to counseling and admissions. We offer classes and private consultations, both online and in our Berlin base.
Higher Scores Open Doors
When you're aiming for a top university or business school, a strong exam score is an important component of success. Great scores also improve your chances for scholarships and fellowships.
Professional prep saves you time and energy. Instead of spending hours researching what and how to study, prep with us and start improving immediately. Develop the skills, strategies, and mindset to succeed:
Skills
Improve your grasp of the content to boost results on the exam and beyond! Bright Outlook will give you the knowledge you need in the topics that matter.
Strategies
There's more to successful test-taking than just tips and tricks. Bright Outlook also offers insight into the way the test is structured and scored, so that you focus your effort where it counts.

Mindset
Everyone needs tools to get through high-stress situations. We show you how to manage your time under pressure and improve focus and concentration so you can be your most effective.
The Bright Outlook method empowers you to focus on what's important, achieve your personal best, and expand your possibilities.
Let Us Help You Find Your Story
Bright Outlook is invested in Brand You. We want to show why you make a great candidate! We will help you create a clear vision of why this particular course of study is your way forward. We will work with you to communicate your story through all of the documents you submit—even your recommendation letter.
In our Admissions Consulting, we make sure that everything in your application is singing in the same key by:
Creating the refined profile you want to present in your essays, interviews, CV, and letters of recommendation.
Working to bridge any cultural differences by aligning your materials with the expectations of the institution.
Answering the question: how will your acceptance benefit the other students in the program?
A Message from our Founder
I'm Jennifer Post Draeger, founder and principal instructor of Bright Outlook.
Teaching for tough exams is my full-time focus. Over the last six years, I have worked with hundreds of exam candidates from around the world. I have seen where people struggle and why they make mistakes.
Thousands of hours of my experience have gone into creating the courses at Bright Outlook. I designed them to break you through to your best performance.
I know the exams deeply: I scored a 770 on the GMAT, including a perfect 51 Verbal, and I have a 1580 on the SAT (790/790). I understand what the test makers are thinking and exactly what they want from you.
770
GMAT
including a perfect V51 Verbal
And I know your challenges. In the last six years, most of my clients have been non-native speakers of English. Whether you struggle under time pressure or you've lost confidence in your quantitative abilities, Bright Outlook is designed for you.
You deserve expert guidance for your test prep, from someone who knows the tests inside and out. Someone who knows how you can achieve your best score. That's Bright Outlook.
Let's get to work!
I wanted to thank you for the great preparation for both the TOEFL and the GMAT. I am convinced that this preparation is the reason I achieved the scores that I needed. 
Joel L, Berlin
Admitted to San Diego State University MBA
After sitting the GMAT and scoring a 30 on the Verbal (58th percentile), I was quite disheartened. I almost dropped the idea of applying in Round 1 and planned to take a break from the study. That's when a friend recommended that I work with a private tutor to diagnose my weakness. 
Abhi D, Melbourne, Australia
Admitted to University of Michigan Ross School of Business MBA
Bright Tips from our Blog
How can you overcome a GMAT score that is lower than the average at your target program? Make yourself irreplaceable!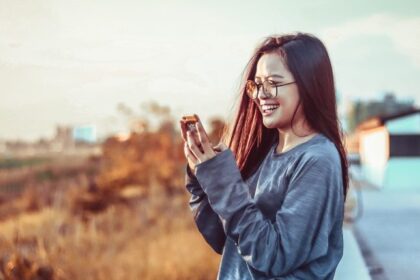 How can you make the most of your summer for SAT prep? Make a Great Plan!
Our series on Summer SAT prep continues with Part 2 of our step-by-step guide.