As soon as you finish the GMAT, you will see your unofficial score results on the computer screen in the testing center. You can cancel your score in the testing center, or online at mba.com for up to 72 hours after your test appointment.
When you cancel a score, only you and GMAC know that you sat for the exam that day. Business schools will see no record of any cancelled exam.
Can I still get an Enhanced Score Report if I cancelled my GMAT score?
Yes, you can still order an Enhanced Score Report for a cancelled exam – and this can be quite helpful in understanding where you can improve before your next test.
Cancelled exams do still count toward the limits of 5 GMAT attempts in any 12-month period, and 8 attempts in your lifetime.
So which scores should be cancelled? Should I keep a 640 GMAT score? What about a 590 or 520?
This isn't a decision to make when you are sitting in the testing center staring at the screen with your unofficial results. Like many aspects of your GMAT exam day, you should decide in advance how you will handle this moment.
How to decide whether to cancel your GMAT score
Research in advance what score range is acceptable for your target schools. Read the program website, and even better,

reach out to the admissions office

to get more information. You might find out that a program requests a minimum score of 650, for example, but may accept candidates with scores down to 590 when those candidates bring unique and valuable perspectives to the class. (See the Admissions section below)
Asking an admissions office for more details about their expectations for the GMAT is NOT a sign of weakness. On the contrary, admissions officials are happy to communicate with potential applicants
Our advice: keep any score that is acceptable to even one school on your list.
It's much easier to go into a new GMAT exam knowing that you already have one score on file, and that you are just trying to improve upon that score.
Keeping a minimum acceptable score on file is like an insurance policy: you hope you don't have to use it, but if worse comes to worst, it's there for you! You never know what will happen on your next attempt. What if you simply have a bad day and actually perform worse than your first try? Don't add to the pressure by deleting an acceptable score.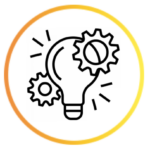 Bright Tip:  Contact each of your target programs before you prepare your application. When you contact an admissions officer before you apply, they can give you insight into your potential fit for the program you're considering – and perhaps even draw your attention to other relevant opportunities. Prepare a few questions before you reach out in order to make the most of the communication.